Somebody once said to me, "I love individuals, but I hate people" and I think I'm starting to understand what she meant.
The truth is: individuals are wonderful. They are unique with their individual ideas, and individual talents, their individual style and grace, their individual voices and stories. Individuals raise us up, they challenge us, they make us smile and laugh, they make us think. Individuals define our families and friends, our communities. Individuals are flawed, yes, but admirable, each in his or her unique and individual ways.
People…are monsters.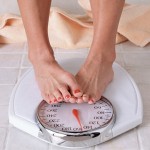 Consider this charming discovery.  Apparently, someone happened upon my blog recently by Googling, "Is Kate Welshofer fat?"
"Oh…." I thought, as those four words stared me in the face, "what a delightful inquiry." I wondered what they had hoped to find.
Had I worked in a coal mine or been cloistered in a nunnery, I might have considered this a valid question. But Monday through Friday, week after week, month after month and for the better part of the last four years, I have worked as a news anchor for a 24-hour news station. Conservatively speaking, my mug can be seen by anyone with a cable box for about 12 hours out of everyday. Couldn't they decide? I mean, I've never really known if the thing about the camera adding ten pounds is true (unless, maybe you were carrying it on your back) but still, if  it is true, wouldn't that make me thinner in real life.
It didn't seem to add up.
Or did it?
It got me to thinking, pets. Faces can be deceiving, can't they? And that's really all people see when they watch–my face. What's under the desk??  Wasn't that really where that polite little query was going?  Yes! Under the desk!  Now, that is a different story–a mystery. The question is: what is the story?  Is there a lean, mean novel under there or is it a plump little pamphlet.
Frankly, I'm glad you asked.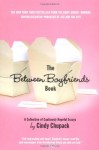 I recently rediscovered a favorite book in my library called  The Between Boyfriends Book: A Collection of Cautiously Hopeful Essays. It is written by Sex and the City writer and executive producer Cindy Chupak. It is exactly what the title says it is and I'm glad I bought it years ago when I wasn't between boyfriends because it's actually come in rather handy since. It's the kind of book that makes losing your mind during a breakup seem completely normal, if not hilarious.
So what does any of this have to do with what's under the desk?  A lot, actually.  Thanks to this book, I've been inspired to get back down to my "Hey Baby" weight.  Sure, we've all heard of "baby weight" but this is different.  Described in chapter three, "Hey Baby" weight is:
"the weight you have to be at in order to date again and to have random men on the street call out, "Hey Baby…"
It's all in good fun, of course, but it's also pretty good advice. Somewhere between the latest Lifetime movie, the fourth Miller Lite and the seventh or eighth Dunkin Donuts Munchkin is the realization that something has to give before your pants do. Shape up or ship out–literally.  Get it together.  Wallowing only burns so many calories.
So, here's the deal.  I decided to get serious about bringing myself back. I started counting Weight Watchers points again  (I mean, my God, have you seen Jennifer Hudson?)  I swear by it. It's idiot proof. I enjoy that. I've dusted off my hand weights and workout DVDs and realized that water is perfectly fine when you actually drink it instead of just using it to fill the ice trays. Genius.
Put it to you this way my inquisitive Internet friends:  Kate Welshofer is trying not to be fat even if she has been forced to refer to herself in the third person more than once in this post.  I think I might be on the right track.
Just a few weeks ago, a guy whistled at me in the CVS parking lot.  I mean, it wasn't  "Hey Baby"…but then again, I'm not down to my "Hey Baby" weight…yet. Still, I figured I must be doing something right.
Appearance is something extraordinarily personal and so, therefore, it's hard not to take remarks about it personally no matter what you do, how confident you are or may think you are. Make no mistake, I don't think anyone really wants to see or hear their name in the same sentence with the word "fat" unless it pertains to their paycheck.  It is an ugly, judgmental little word.
I'm sure there are people out there who would suggest growing a thicker skin, but under the circumstances that hardly seems helpful advice. Thicker.  Wasn't that the question in the first place?
Thick or thin, people will say a lot of things.  I'm more concerned, though, with what the individuals in my life have to say.  Everything else is between me and the bathroom scale.
Any other questions?

Copyright secured by Digiprove © 2011-2013 Kate Welshofer