Okay, let's get something straight right off the bat.  I'm not a film critic.  I'm a normal person who likes popping popcorn and sinking into my couch for a solid two hours every now and again. This is not intended as a definitive list of favorite Christmas movies, this is my list of favorite movies to watch around Christmastime. The ones I don't want to miss. You know what's not on here?  A Christmas Story and It's a Wonderful Life and I realize some people might consider that to be completely insane, but that's why I'm letting you know up front–to give you time to get over it so you don't turn into super Grinch and get all over my back about it.  If you're upset, you can make your own list.  Happy Holidays.  You know I love you.
Now that that's out of the way…
10. Home for the Holidays
Okay, so this, technically, is not even a Christmas movie, it's a Thanksgiving movie but if you ever go home, look around and say to yourself, "who are these people?" then you will completely appreciate it.  It will help you bridge the gap between family gatherings and make you wish you had a brother like Tommy (Robert Downey Jr.) who brought home guys like Leo Fish (Dylan McDermott.) Steve Guttenberg is a batshit brother-in-law, Holly Hunter's in it, Anne Bancroft is her mother.  I mean come on.
This is one of my favorite scenes.  It's never gotten to this at my house, but that doesn't mean my father wasn't looking for the hose on one or two occasions.
9. Emmet Otter's Jugband Christmas
Muppets?  Jugbands?  I shouldn't even have to explain further. Plus, if you've never heard of the Riverbottom Nightmare Band, you're absolutely missing something. 2, 3, 4….Take it, Emmet.
8. Meet Me in St. Louis
Okay, again, totally not a Christmas movie, but it does have, by far, one of the best Christmas songs sung by the incomparable Judy Garland.  Also, Margaret O'Brien, who played her mischievous little sister, Tootie, is beyond fantastic.  O'Brien also won an Oscar for her role in the film.  Now I sound like a critic.
Anyhoo, this scene is just lovely, touching, sad and I can't resist watching.  Also, I know I shouldn't, but when Tootie loses her mind and attacks the snow people.  I laugh…everytime.  "You can't do anything like you do in St. Louis!!!" Just watch.
7. Just Friends
Ryan Reynolds.  Who doesn't want that underneath their tree?  Ammiright? This movie makes me laugh every time and if it's on? I'm watchin' it.
6. Christmas with the Kranks
Based on the book Skipping Christmas by John Grisham, the family that goes overboard every Christmas decides to bag it in favor of a cruise…or at least that's the plan.  This is everything a Christmas movie should be–funny, sweet and instantly classic. Also, Tim Allen…Botox…hilarious.
5. National Lampoon's Christmas Vacation
Well, Duh.  How do I even choose a clip?  Take it, Russ.
4. Elf
You'd have to be a cotton-headed ninnymuggins to not like Elf. Period.  Also…great soundtrack…can't put the tree up without it.
3. Scrooged
A version of A Christmas Carol that you actually want to watch.  Also, the movie that contains one of my favorite lines: "Nobody gets me."  I love it.
2. The Ref
I am a huge fan of Denis Leary to begin with, but this movie is one of my absolute favorites. True confession: White Christmas only gets the top spot as a sentimental favorite.  So, believe me when I tell you this is a very close second. Leary plays a cat burglar who botches a job and ends up, essentially, taking a beyond dysfunctional, bickering family hostage. Kevin Spacey's in it.  It's awesome.
I'm not sure how many times exactly my sister and I have uttered the following line, but probably more than enough.
1. White Christmas
Bing Crosby, Danny Kaye, Rosemary Clooney and Vera Ellen–this movie defines my Christmas experience with my family.  I loved it from the first time I ever saw it and it's just not the holidays without watching it.  I love the story, the music, the dancing, the costumes.  For me, it's the ultimate Christmas movie–hands down.  You really ought to hear the rendition of this little classic my sister and I put on around the dinner table.

Honorable Mentions:
The Santa Clause Movies
Cute concept, cute movies, but the real reason I have to mention them?  Judge Reinhold's sweaters. Trust me.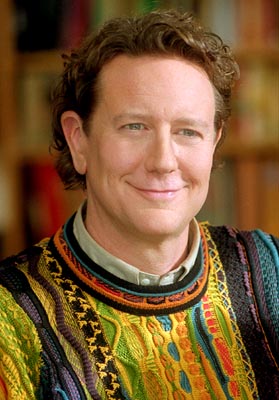 Love Actually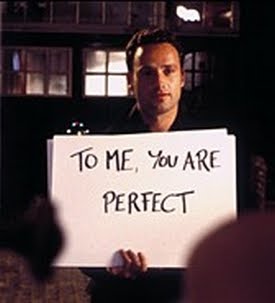 Because how can you not love this??
Okay.  Enough. Enough now.
So, that's my list of favorite Christmas movies.  I mean there's also all the great shows–Frosty and Rudolph and Charlie Brown. It's the most wonderful (t.v.) time of the year.
So, how about you?  What are your picks? Share your favorites.  Share your stories.   And to all….a good night!

Copyright secured by Digiprove © 2011-2013 Kate Welshofer