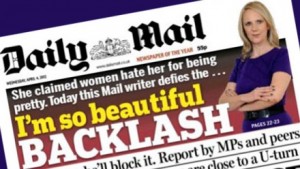 I was absolutely struck by the recent Daily Mail column written by one Samantha Brick (the poor dear). Her essay on the perils of being super beautiful drew a great deal of criticism and backlash. Despite having what is very clearly a very loose definition of "pretty," I just want Samantha to know that I understand. Allow me to share my story.
"Here, this is for you."
I had just settled in for a cup of coffee at my neighbor's apartment when she handed me the mug. I looked down and as I warmed my hands around the cup, I regarded the message written on the side–"World's Greatest Grandpa." I took a deep breath and sat back as she walked back to the kitchen. I made sure not to let her see me when I sort of shook my head and let out a satisfied sigh. "World's Greatest," I said to myself and then, with a quiet chuckle, "here we go again."
Things like this have been happening to me throughout my entire life. Kudos, congrats, awards, accolades, certificates of appreciation, pats on the back, thumbs up, high-fives–for some, these are occasional luxuries; but for me, they are as regular as that daily cup of joe. For as long as I can remember, I've been honored and exalted. I've been lauded, praised, thanked and worshipped, really. You may wonder what I've done to deserve it all and it's such a good question because, really, all I've ever had to do is just be myself.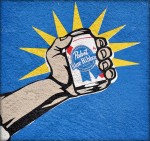 Take, for example, the time I was just minding my own business in a bar when a guy, out of the clear blue sky, handed me a beer. I was surprised at first and then as I took hold of that shiny silver can, there it was….Pabst…Blue Ribbon.  Blue. Ribbon. I lowered my head slightly and as I put my hand over my heart I mouthed the words "thank you so much."
He didn't have to remind me that I'm #1, but then again, neither have any of the other countless men, women, children and even animals who almost constantly heap praise upon me. I'm no Mahatma Gandhi or Ryan Seacrest, of course. Still, I am brilliant and hilarious and endlessly humble. Some people call it awesome or incredible. I've heard amazing. Honestly, though, there are downsides to being the absolute best. The problem with all of this is that it can become an enormous burden. Truth be told: I'm just exhausted from being so great.
Now, if you're any sort of regular human being reading this I'm sure you've already formed opinions about me.  You are probably already questioning my superb skills and sparkling personality and you know what? It's totally like someone like you to do a thing like that and let me tell you, you are certainly not the first. Despite the fact that I have infinitely changed the world as they know it for the better, I have had a steady stream of friends, co-workers and even family members just drop me for seemingly no reason whatsoever. If I weren't so incredibly kind, I would go as far as to call them all a bunch of selfish jerks, but as I am unfailingly sensitive to the feelings of others, I couldn't possibly even think of doing a thing like that. I suppose I can understand the desire to take me to task for proclaiming myself as so spectacular, but what else am I to think in the face of all of these people who simply leave me no other choice?
Would you believe that on a regular trip to the mall, a man (with a very exotic accent, I might add) practically begged to rub lotion on my hands. He had gone all the way to the Dead Sea and back to get it. I mean, I ask you, what else am I to make of that? Countless companies have declared me their most valued customer and I have the pieces of mail to prove it. There is so much evidence, but bring it up and forget it; some people just start to use words like "delusional" and "narcissistic personality disorder."
To be sure, it's a struggle. Perhaps most poignant of all, not one of my girlfriends has named her child after me. Not. One.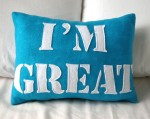 It's sad, really, and confusing too. I try. God knows how I try to have everyone accept me. In the end, though, I can understand that it's like trying to lasso a comet or tame a unicorn and I can't help that. I mean soak up the ocean with a sponge, why don't you, for all the sense it makes. I may be one of the only people out there just praying that my efforts to aim low might actually stick one of these days just in the hopes of keeping the peace. No luck yet, but my impeccably manicured fingers are crossed.
The real tragedy is the garish light this all shines on humanity. I mean, it looks good on me, but still. The intolerance, the refusal to just accept people as they are. Pity. One day I hope those skeptics out there will stop judging me so harshly and just embrace me as so many others already have.

Copyright secured by Digiprove © 2012-2013 Kate Welshofer