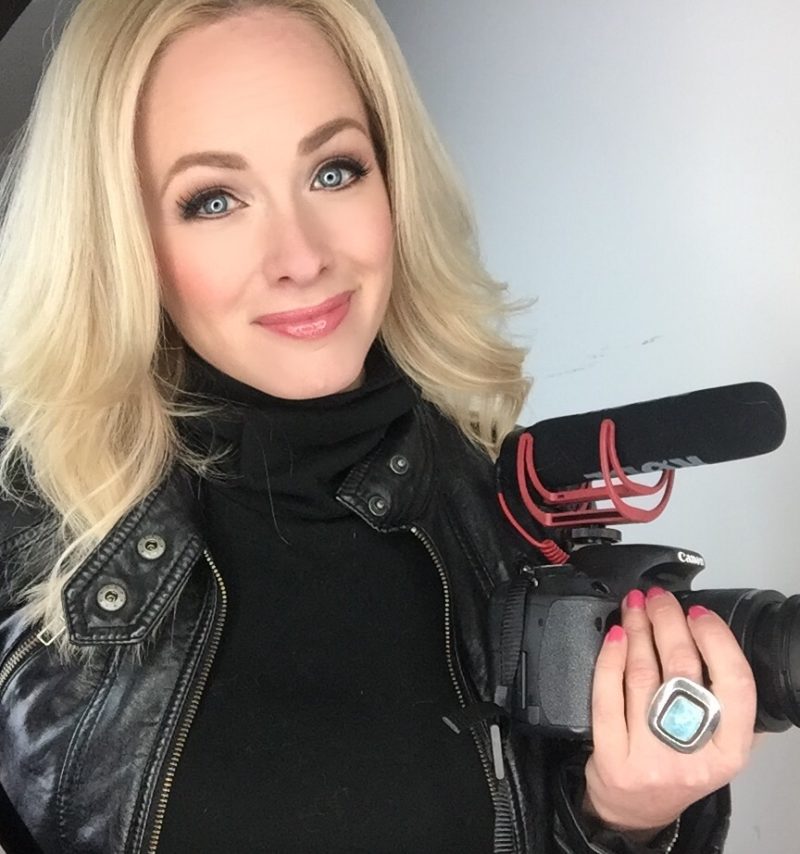 Well, well, well.  Look who's here.
Welcome to No TelePrompTer, No Mercy.
Kate Welshofer is the froot loop responsible for this blessed little corner of the Internet.  She's an award-winning journalist and news anchor who, when she's not on the desk, is definitely off-script and kind of off the wall.
A delightful weirdo at heart, Kate started this site several years ago as a creative outlet away from the world of news. It was mostly for writing essays and short stories and eventually grew into her wildly invisible YouTube channel.  In 2016, the channel was voted Best in the Capital Region by the incredibly kind readers of the Albany Times Union in Albany, NY. In addition to her videos and work in television, Kate has also appeared in the web series Welcome Home and co-wrote and co-starred in the comedic short Test Drive Surprise.  
Oh, and she also has a cat named Brian Williams, a.k.a. the Anchorcat.  You can follow him on Twitter. Follow @AnchorcatBrian
So, if you like to laugh, snort, sometimes cry at commercials or just have a burning desire to escape your own reality for a hot second; No TelePrompTer, No Mercy is for you. Just a word of warning: Kate writes and makes videos like she dances–after a few drinks as if no one is paying attention.
Welcome!
XO

Copyright secured by Digiprove © 2017 Kate Welshofer